Affordable

eCommerce Website Design Solutions
Elevate your brand & create a global market with a custom, SEO-first eCommerce website
We've crafted our highest caliber branding & website packages specifically for eCommerce brands that are determined to become household names.
Design Mastermind eCommerce Packages
I need a spectacular logo & brand identity
eCommerce branding from $2,750
Create a premium brand that your customers (and investors) can trust at-a-glance.
Here's a taste of what you can expect… 
Book a call today so we can discuss which design package is right for you!
Book a no-strings-attached meet & greet call today:
We deliver eCommerce websites & sales pages that are built for speed, sales, and SEO: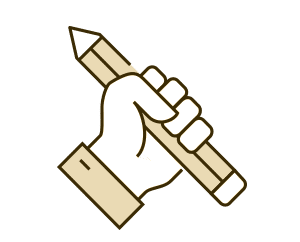 Write & organize your content so that potential clients or customers go exactly where you want them.
Easy-to-use page content templates so you can map out your website messaging before we get started
Professional copyediting to improve your existing copy or pre-written copy you'll work on ahead of time using easy, section-by-section page template docs.
We don't offer complete done-for-you copywriting as part of our packages, but will happily assist with hiring a copywriter that specializes in your industry!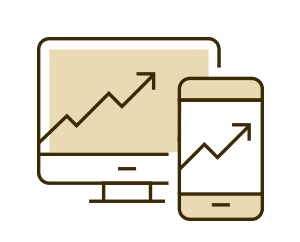 Build an SEO-first website experience that attracts your dream clients & customers
Complete website build (up to 6 pages included!)

Custom product archive and single post template pages included
Custom blog and single post templates

Website tech setup & troubleshooting for the entire duration of the project
All the tech to launch a high-ranking website & get seen on Google ASAP
Done-with-you keyword research to target the right audience

Complete content optimization & copyediting using provided keywords

Advanced page speed optimization & website caching

Automatic image optimization
Our premium yet affordable eCommerce website design always puts your customer first.
Full-page Photoshop mockups provided to let us work through the entire look & feel before anything gets brought online
Custom graphics & photo editing for all your website banners and content images
Stunning, on-brand icons & illustrations to support your website content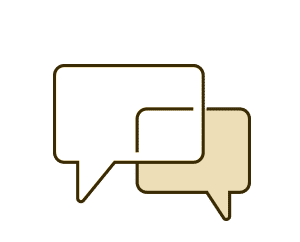 Get 100% clear on your vision, your offer, your brand strategy and your ideal client's "buying journey."
1 x VIP day with Laura, where we'll discuss your messaging & client niche, go over website inspiration, and review your existing materials

4 x Zoom consultations to review your feedback and make new requests LIVE via screen share.
Everything you need to get your business's social media + email marketing updated in no time
Brand Kit setup in Canva
Social media banner templates (in Canva)
Social media post templates (in Canva)
Business card templates
Let's ROCK your online store with dependable
design + strategy + tech
Got Questions? I've got answers.
I specialize in affordable eCommerce website design that gets you more than just an online store. These websites are attention-grabbing selling machines that attract new customers while you sleep.
I'm a website designer for eCommerce brands all over the world, and my priority isn't just getting another website out there, it's launching my clients to online superstardom.
As a university-trained designer with over 12+ years experience in the field, I'm continually astounded by the immense power that sits behind a beautifully crafted website.
My clients know it first-hand…
I love my course website!
Laura is so patient, and the course website is truly truly beautiful. It's just so in line with the kind of vibe I was thinking.
With her exceptional design aesthetic and unbeatable customer service, I could not be happier with the result.
I recommend Laura without hesitation, and love referring her to colleagues & clients!
Whether it's a simple logo design or full service website, Laura brings flexibility, versatility and excellent taste.
She works well with brand new startups, big companies, and everyone in between. If you want an experienced, thoughtful designer with solid technical skills and a wonderful attitude, she's the one.
I've been working with Laura for about a year and a half, and am always impressed by the work she produces.
Wow the website looks great, I'm so happy with the upgrade!
Thank you so much for helping us elevate everything about our brand. Absolutely LOVE what you did with the homepage especially.
Your work is utterly fantastic. I'm so glad we decided to go with you.