high end brand development
that magnetizes your audience & attracts ideal clients
Book a call from this page to snag our 2023
…to help you clarify your vision, your offer, your brand strategy and your ideal client.
…to get your business's social media + email marketing up & running in no time.
…to launch an engaging, high-ranking website that lets you get seen on Google ASAP.
keep scrolling to get all the juicy details!
Are you ready to STOP hiding and START showing off?
With a high-end brand & website, you'll look like a total pro right from the start. Let's work together to create a successful online business that gives you the freedom + income to live your best life.
Let me guess. Right now, you probably feel...
Kickstart Packages for Every Budget
Let's get the conversation started, shall we?
Book a call today so we can discuss which design package is right for you!
Kickstart Website & Sales Pages are designed to set your business up for long-lasting success:
We'll write & organize your content so that potential clients or customers go exactly where you want them
Easy-to-use page content templates so you can map out your website messaging before we get started
Professional copyediting to improve your existing copy or pre-written copy you'll work on ahead of time using easy, section-by-section page template docs.
We don't offer complete done-for-you copywriting as part of our packages, but will happily assist with hiring a copywriter that specializes in your industry!
If you want to appeal to high-end clients, then you'll need a premium design to back it up
Full-page Photoshop mockups provided to let us work through the entire look & feel before anything gets brought online
Custom graphics & photo editing for all your website banners and content images
Stunning, on-brand icons & illustrations to support your website content
Build a unique, sales-focused website experience that attracts your dream clients & customers
Complete website build (up to 6 pages included!)

Lead magnet / promotional landing page & "thank you" page

Custom blog and single post templates
Premium licenses to our preferred page builders & plugins (this is a $500+ value alone!)

Website tech setup & troubleshooting for the entire duration of the project
2023 Website Package Bonuses
Don't miss out on these incredible bonuses (worth $4,175!)
$1,500 Value YOURS INCLUDED!
Get 100% clear on your vision, your offer, your brand strategy and your ideal client's "buying journey."
1 x VIP day with Laura, where we'll discuss your messaging, client or customer niche, go over the websites you're inspired by, review all your content, and make key styling decisions that reflect your unique business & personality

3 x Recorded Zoom consultations to  provide training & accountability, plus review feedback on submitted designs

Final recorded Q&A / training session where I'll show you how to easily update your website moving forward
$425 Value YOURS INCLUDED!
Everything you need to get your business's social media + email marketing up & running in no time
Brand Kit setup in Canva
Social media banner templates
Social media post templates
Business card templates
1:1 training call where I'll teach you how to master Canva AND your email marketing service
$2,250 Value YOURS INCLUDED!
All the tech to launch a high-ranking website & get seen on Google ASAP
Done-with-you keyword research to target the right audience

Complete content optimization & copyediting using provided keywords

Advanced page speed optimization & website caching

Automatic image optimization
Book a no-strings-attached meet & greet call today!
Got Questions? I've got answers.
My passion is more than just brand development. It's creating an attention-grabbing, personality-infused selling machine that books new clients while you sleep.
I'm a website designer for small businesses, and my priority isn't just getting another website out there, it's launching my clients to online superstardom.
As a university-trained designer with over 12+ years experience in the field, I'm continually astounded by the immense power that sits behind a beautifully crafted website.
My clients know it first-hand…
My new web design DOUBLED my conversions!​
I've never met a designer with a more impressive combination of visual artistry & tech savvy.
Laura has an "I'm on it" professionalism that makes The Container Store look disorganized.
If you want fantastic web design and development that makes you happy, puts money in the bank, and leaves your competition in the digital dust, let Laura rock your website.
Some of the industries we've worked with include...
From sales experts & business advisors to life coaches, community builders and aspiring course creators
We work with experts in fitness, yoga, meditation, psychic healing, alternative medicines, and more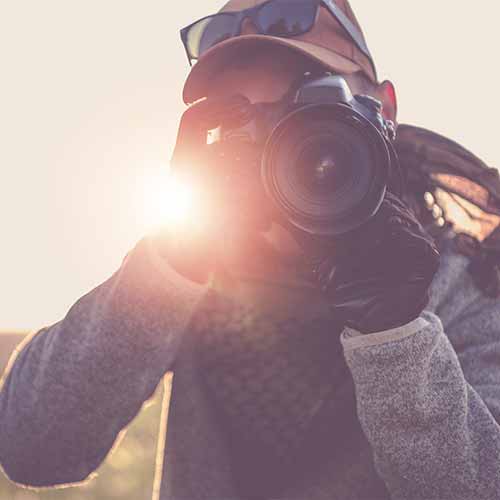 We love crafting beautiful portfolios for photographers, copywriters, artists, producers, and beyond
Bringing my vision to life was so much easier than I imagined…
Laura gave me the opportunity to approve different drafts for my website, and absolutely nailed it the first time round – there was nothing I would change!
I finally feel proud of the business that I have built.
Laura's brand development really compliments my style and differentiates me from other coaches. She was the whole package – able to create fantastic copy, in addition to logo and the design itself.
I honestly never thought my sales page could look this good!
Wow! It's surprising me that I have achieved all of this and seeing my program come to life feels incredible.
If I didn't have Laura create this for me, I don't think it would have gotten built… just amazing work.
Thank you!
Video production & social media coach
Oh my gosh, you are SO good at what you do. It's like you pulled it out of my head, and there it is.
My new website is absolutely gorgeous, and represents my business & podcast perfectly.
Thank you for being on my team and always providing the most incredible graphics. I appreciate you!